Heavy Haul Transportation 
We offer high quality heavy haul transportation within USA, Canada and Mexico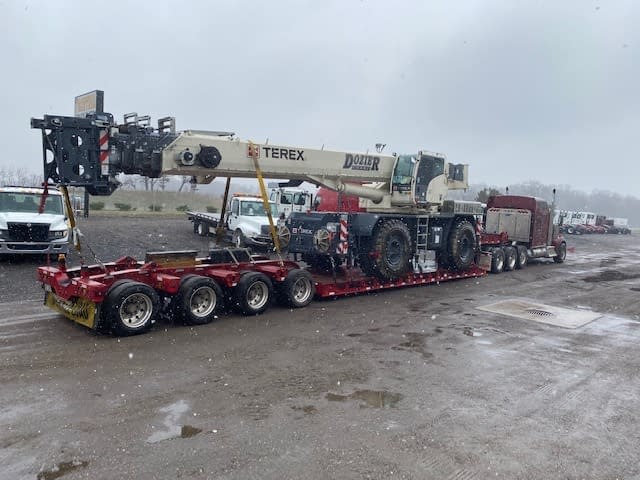 Transporters of Heavy Equipment & Machinery Across the Nation!
All Machinery Transport offers trustworthy and reliable freight transportation services. We specialize in shipping construction equipment, heavy machinery and other large loads. All Machinery Transport is fully licensed, bonded and insured to haul loads throughout the United States, Canada and Mexico. Our experienced drivers can transport loads of any size, shape or dimensions. Trust our team of logistics professionals to plot your cheapest path. We provide load tracking upon request, and our service agents are available from 7 am through 10 pm est, 7 days a week.
If you're looking for a transportation company you can trust, call All Machinery Transport at 470-880-8000.
We want your repeat business!
18
Years in Heavy Machinery Transport
96
Cross Country Transportation
O U R    V I S I O N
WE SPECIALIZE IN PROVIDING HEAVY EQUIPMENT TRANSPORT THROUGHOUT THE USA, CANADA & MEXICO.
Passionate About Our Clients
Our Heavy Equipment Machinery Transport work speaks for itself. We deliver an outstanding service custom-tailored to each and every one of our clients — big or small Load, we move it all.
Milestones
Some remarkable events our Heavy Equipment Transportation Company went through.
April, 2002
All Machinery Transport was started by Heavy Machinery Transport Expert Scott Wright in Canada
June, 2013
We moved freight across USA, Canada and Mexico expanding our resources.
October, 2013
Established Canada, USA, Mexico and India headquarters.
February, 2014
Our Heavy Equipment Transportation services used by some of the top companies in USA, Canada and Mexico.
June, 2013
Our company raised our customer base rapidly moving heavy haul equipment across USA, Canada, Mexico and Globally.