AGRICULTURAL MACHINERY TRANSPORT SPECIALISTS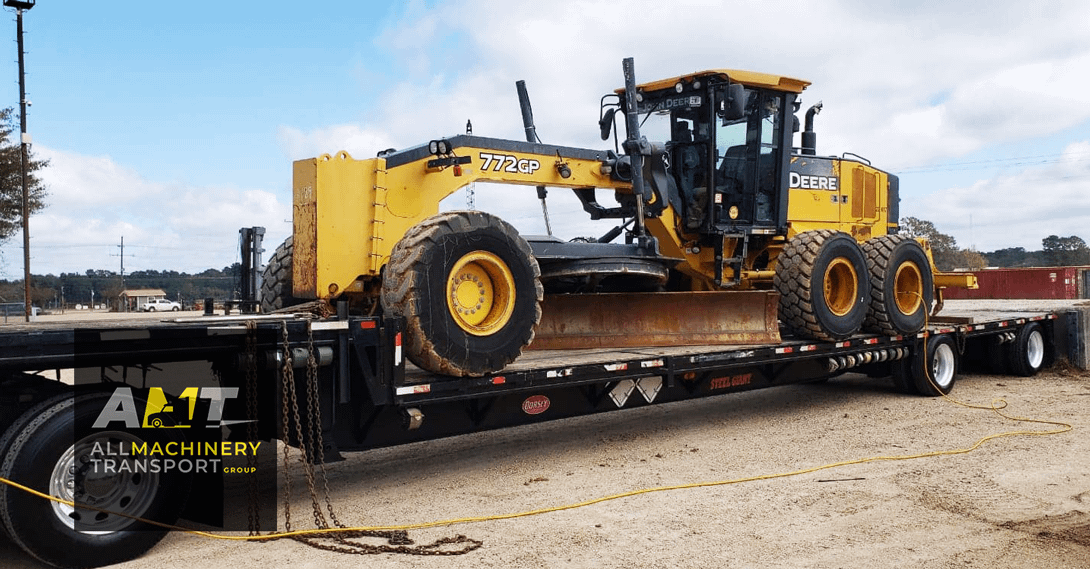 Updated: March 11, 2021 – Our Offer on all Agricultural Machinery Transportation Quote has been Extended. Avail a Limited Time 5% Off on all Agricultural Freight Quotes, Make sure to Use Code FARM10 in the Quote Request Form!
TRANSPORT AGRICULTURAL MACHINERY & EQUIPMENT OF ALL SIZES
All Machinery Transport undertakes immense pride in its long history of their establishment as Agriculture Machinery and Farming Equipment moving specialists. It has been several decades of our rule in the industry and we have made some awesome dedicated clients. We work to get Agricultural Equipment and Machinery Delivered on Time and at the best Rate.
We are armed with advanced premium grade machines, vehicles, and tools that help us transport agricultural machinery and equipment of all sizes, shapes, types, and brands. Right from exclusive specialist low loader to the efficient step-frame extendable flats, and sliding roof taut-liner trailers, we have all that is required to haul and ship your agricultural equipment on time.
The Ins and Outs of Agricultural Equipment and Machinery Transport from the Agriculture Trucking Pros!
Moving Farming Equipment like Combines, Tractors, Implements and various other Machinery requires proper planning and a strategy team to ensure on-time pick up and delivery of the
Abnormal Loads like Combines? – No Problem!
We've come a long way and that has given us valuable insights into Agriculture and Farming equipment haulage. Combine Transport is one of our most requested Freight Quotes and we take pride in assisting you with only the best Routes and Rates to ensure the most efficient transportation. Moving abnormal loads is what we specialize in. Our team of experts will use an online route planning service to inform relevant authorities and arrange for required escort vehicles. The authorities will be in constant communication with the driver throughout the journey.
Our exclusive range of specialist trailers is perfect for undertaking these movements. So whether it is a vintage tractor that you wish to ship safely or a giant beast of a machine, we will do it for you!
If you're looking for costs, check out: How Much Does it Cost to Haul Farm Equipment?
Our Success Story
The journey of All Machinery Transport started years back with an aim to serve industries with our vehicles and equipment. We started out with a small team of dedicated professionals trained for move goods and supplies for companies.
With the passage of time, our fleet expanded. We added several trailers and tractors that specialized in transporting equipment including semi-flatbed trailers, closed loaders, bulk trucks and many more for transporting heavy machinery and valuable goods.
We are proud to claim that our organization has grown well in these years. The team at All Machinery Transport can transport almost anything efficiently and safely for you. Transporting humongous agricultural machinery is our expertise. We will deliver your machinery right up to your doorstep, regardless of the location (remote, congested, underdeveloped).
Covered Trailers with Ramps for Farm Tractor Transport:
These are immensely helpful in loading and unloading wheeled vehicles like Farm Tractors into the trailer efficiently without using a loading ramp. The sliding roof and covered sides promise the arrival of equipment arrives in showroom condition. We have overtaken more than 1000s of Farm Equipment Transport Request through out the USA, Canada, and Mexico over the past 20 years.
Single and Double Extending Semi-Trailers for Farm Implements:
These are available with full power steering allowing the accurate placing of the load like Farming Implements which are quite tricky to haul. The double semi-trailer is available with a maximum extendable length of 22.8 metres. The trailer is ideal for transporting large or long pieces of agricultural machinery or equipment to exhibitions/shows. We work on every Farm Equipment Hauling Quote Request with deep analysis of the type of Trailer Required, the Route to be Taken, and connect the most experienced driver to ensure the best transportation experience. We are the Farm Machinery Transportation Experts and our team has over 20 years of experience to ensure that you have a worry-free experience.
Low Loader Trailers for Combine Transport
Are you looking to Transport a Combine to your Farm? Perfect for hauling and shipping heavy pieces of agricultural equipment, these trailers can be utilized for loads up to 4.6 metres high.
For more information on agricultural transport services and tractor haulage, Call us at 470-880-8000. Our team will be happy to get you a Free Farm and Agricultural Equipment Freight Quote.
What are the most hauled Agricultural Machinery?

1: Tractors
2: Combines
3: Farm Implements
4: Irrigation Equipment
5: Rippers

What Types of Trailers are Used to Transport Agricultural Machinery?

1: Removable Gooseneck Trailer (RGN)
2: Step Deck / Drop Deck Trailer
3: Flatbed Trailer
4: Double Drop Deck Trailer
With over 20 Years in the Equipment, Machinery Transportation Business across the United States of America, Mexico and Canada. Our team is excited to help you with your next Project Freight!

Are you Looking to Move Agricultural Machinery in Mexico or Cross Border?
Give us a Call at 470 880 8000!
AGRICULTURAL MACHINERY TRANSPORT SPECIALISTS - All Machinery Transport - Heavy Equipment Transportation USA - Canada - Mexico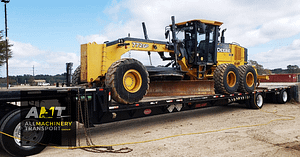 We transport all types of agricultural machinery and cargo across the USA, Canada and Mexico. Agriculture equipment machinery like combines, tractors, farm equipment, implement transport specialists.
Product SKU: AGRICULTRAL-TRANSPORT
Product Brand: ALL-MACHINERY-TRANSPORT
Product Currency: USD
Price Valid Until: 2022-12-01
Product In-Stock: InStock