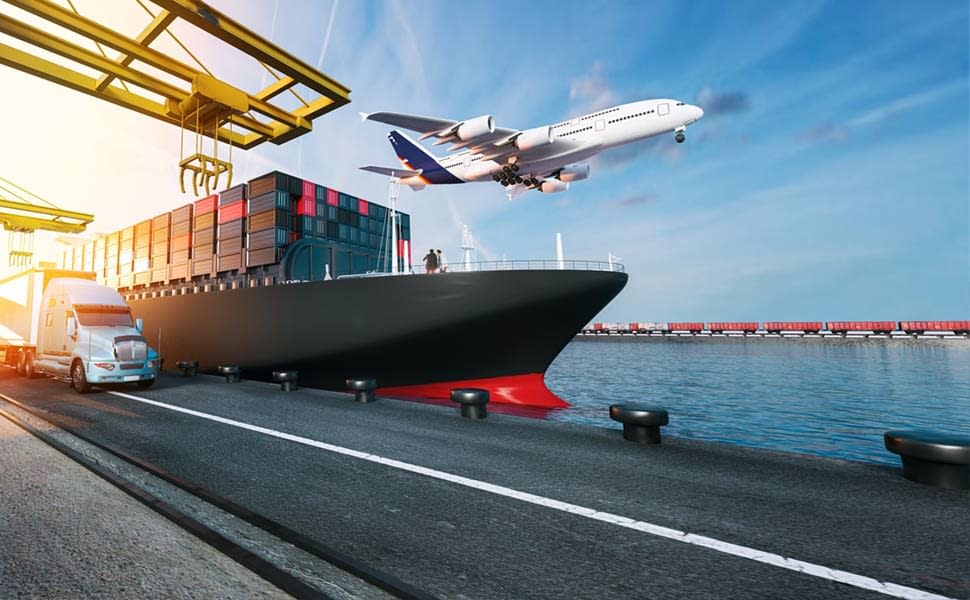 BREAK BULK CARGO SHIPPING
We specialize in handling all types of unusually sized and shaped cargo. Most businesses aren't aptly equipped to transport oversized or unevenly shaped loads. The team at All Machinery Transport holds ample capability to ship cargo or goods that cannot be transported in standard shipping containers/cargo bins.
Do you have an abnormally outsized load? We have experience handling the task efficiently sans delay.
All Machinery Transport is committed to offer high quality service. We undertake immense pride in being one of the most reliable and trustworthy agencies. Our team adapts to new virtual resources and latest developments in the industry to stay ahead of competition.
Understanding Break Bulk Cargo Shipping
This category is different from other heavy goods and items. Break bulk cargo includes the following:
Large units
Oversized equipment
Cargo that cannot be transported in regular shipping bins
The above listed items can either move on an aptly sized and weighted pallets and skids. This kind of transport may also include items labeled as "heavy break bulk cargo" items weighing more than 100 tonnes, such as heavy engines or turbines.
Construction vehicles and equipment, small planes and boats are also categorized under 'break bulk shipments'.
Break bulk cargo is not same as the process of bulk shipping for petroleum products. Basically, break bulk cargo items should be loaded exclusively. Use of standard sized shipping containers or intermodal containers will not help. Break bulk cargo is loaded individually with special equipment.
The Benefits of Break Bulk Shipping
No Dissembling – Break bulk shipping is most preferred as it does not require goods being disassembled for shipment. The time consumed for disassembling and reassembling is huge. So break bulk shipping is helpful for projects under tight deadlines. Additionally, there is no risk of potential loss of individual components of equipment & no chance of errors during reassembly.
Heavy Industry – The process helps businesses dealing in heavy industry and power generation move their equipment across the globe. Some equipment such as drilling machines, windmills, turbines, and larger augers can only be transported with this technique.
Entry into Less Developed Regions – The shipping option will allow goods easier access to less developed areas. Smaller ships displacing less water are the solution for smaller ports that cannot accommodate typical container ships.
Keeps Goods Detached – With break bulk cargo, goods can be kept separated. This is especially helpful when the items arrive at different destinations. The goods will stay intact and safe
Affordable Rates – The freight rates for this shipping are calculates based on the basis of Revenue Ton or Freight Ton. This means you will be charged on the volume (CBM) or the weight (MT) (whichever is higher).
Transport Break Bulk Cargo – All Sizes
At All Machinery Transport, we understand that transporting heavy items and abnormally oversized cargo is immensely tough. As experienced professionals, we can take up this challenge easily. Armed with the best and most advanced equipment to handle the job, we can accomplish all types of shipping methods demanding specialized equipment. We can also handle expensive methods of shipping (our clients get the best possible price).
Trailers Available at All Machinery Transport
We specialize in hauling heavy loads including super loads, large construction equipment, and oil field rigging. As wide-load specialists, we can offer you an extensive range of trailer choices. These include:
1. Step Deck/Drop Deck Trailer
Maximum – Weight: 48,000 lbs
Maximum – Length 53 ft
Maximum – Width 8.5 ft
Maximum – Height 11 ft
2. Double Drop Deck Trailer
Maximum – Weight: 45,000 lbs
Maximum – Length 29 ft
Maximum – Width 8.5 ft
Maximum – Height 11.5 ft
3. Removable Gooseneck Trailer (RGN)
Maximum – Weight: 150,000+ lbs
Main Deck Length 29 ft
Well Width 8.5 ft
Legal Height Limit 11.6 ft
4. Flatbed Trailer
Maximum – Weight: 48,000 lbs
Maximum – Length 53 ft
Maximum – Length 53 ft
Maximum – Height 8.5 ft