How we Transport Cranes in the USA, Canada, and Mexico: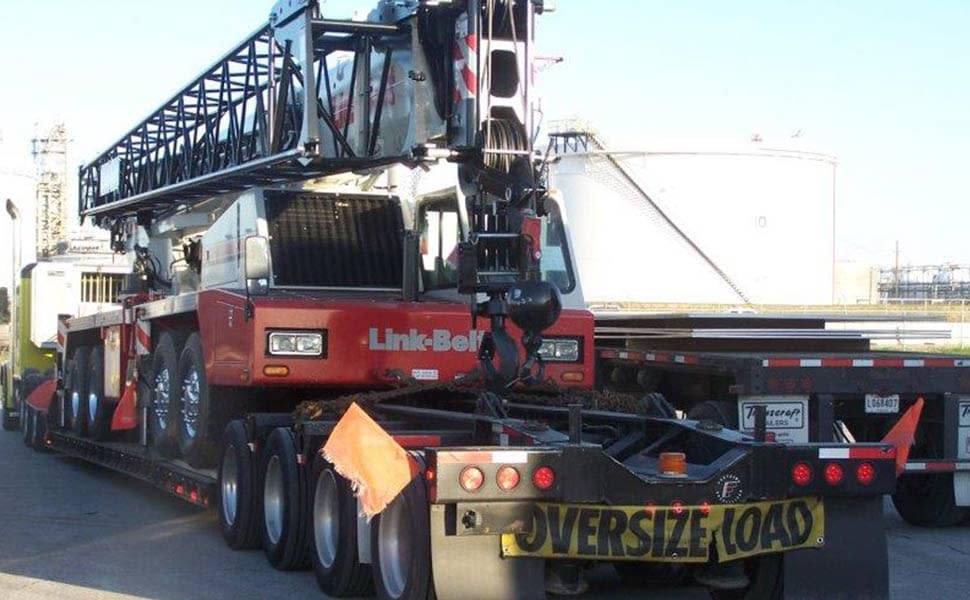 Crane Transportation Services
When you are in need of crane transportation, you can suddenly find your options somewhat limited, that is if you value the safety and wellbeing of your equipment! At All Machinery Transport, we are pleased to be able to provide comprehensive crane transportation services that make a once-complicated requirement much more simple for your company. 
We provide comprehensive and customizable crane transportation to make it easy for you to transport your heavy equipment without the hassle and stress of working with a lesser company. Read more to find out about our crane transportation services and why we are the preferred partner for crane transportation in the industry across the USA, Canada, Mexico and Global!
Focused on Being a Partner
At All Machinery Transport, we are more concerned with client satisfaction and helping our clients than anything else. You are the #1 priority, and by extension, so is your crane and other heavy equipment. We work hard to ensure that your crane is transported safely, quickly, effectively, and affordably. 
Whenever you have questions, concerns, or need anything else, we will be by your side. It's hard to find a true partner in the industry that takes a vested interest in your company, but when you work with us, that's exactly what you'll have access to. 
Versatile, Adaptable Services
Another reason that our customers love us is that we are able to provide versatile, adaptable, and customizable services. You know as well as anyone that in the heavy machinery and construction industry, anything can happen at any point. That's why we make sure that our services reflect the always-changing needs of the industry. We can pivot and customize our services and packages for any need that you might have to ensure that you always have access to the services that you need. 
Featuring the Best Professionals in the Industry
You might be wondering: what makes All Machinery Transport the best? Well, it's no secret. It's because we make a habit of hiring the best. We know that the key to providing our clients with the very best service is making sure that we have access to the very best professionals in the industry. We work hard to construct a team that consists of people with high levels of experience, critical thinking, and expertise in transportation. 
With this combination, we have been able to deploy the best heavy machinery and crane transportation team in the industry. We are proud of our team, and we want to add you to that team! Work with us to instantly gain access to one of the most revered crane transportation services in the business. 
How Does it Work?
At All Machinery Transport, we do everything that we can to make the process as simple and easy as possible. To do this, we simply require all the relevant details of your transportation needs–we'll take care of the rest! We provide a door-to-door delivery service that takes the burden off of your team and helps you to be able to focus on other matters. To get started, get in touch with one of our experienced and friendly representatives today!
Call us at 470-880-8000
About us and this blog
We offer professional and personalised services that makes a difference for our customers nationwide. Our services include monitoring your shipments from pick-up point to destination, twenty-four hours per day, seven days a week. With our large fleet of select, contract carriers and our own asset-based truck lines, we provide the latest and finest equipment available in the industry.
Cross Border Transport - Canada x Mexico Suppose you have to ship…