How Much Does it Cost to Transport an Excavator?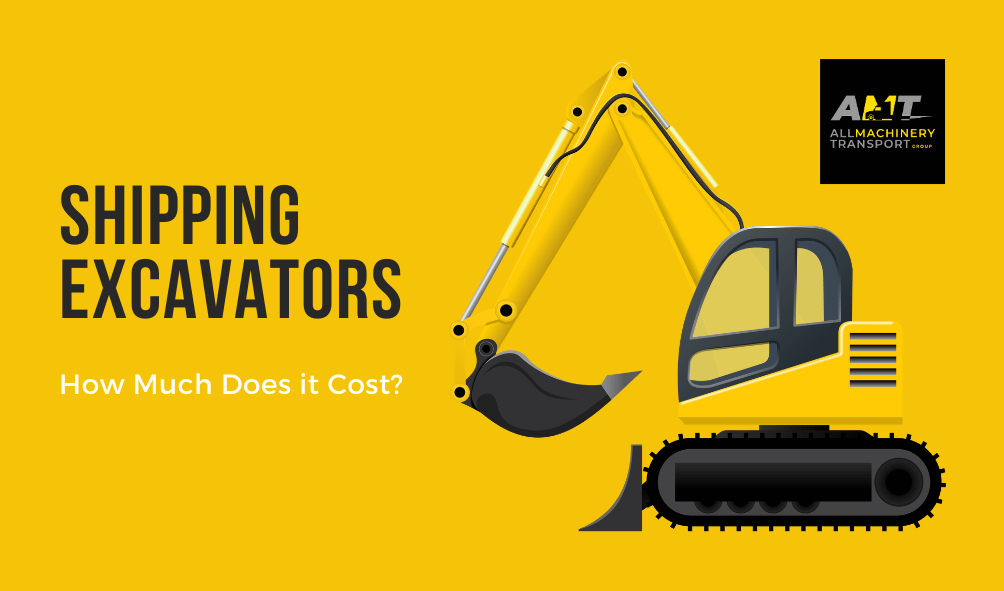 Excavator Hauling | A Quick and Easy Guide
An excavator is a heavy piece of machinery that is designed for a multitude of contracting uses. With its hydraulic arm, it can function in various construction, farming, and heavy haulage work that smaller and lighter machines simply can't cope with. And having the right equipment for each job is about using the available technology to its most total capabilities to ensure economic operating costs and maximizing productivity.
So, if you want to move earth and carry out basic excavation tasks, you'll find you can't get far without an excavator, as it's an essential part of any construction project.  And, you'll need to transport an excavator to your worksite at the beginning of any labor-intensive job, as they aren't cheap bits of equipment to own outright, and transporting the right heavy machinery equipment for the job is just part of the job!
As it's similar to a backhoe, this heavy machinery is, therefore, significant and durable and can deal with heavy labor-intensive tasks.  However, due to its bulk, design, and inability to drive quickly, many of these excavators are transported from one job to another by professional transporters. However, this heavy machinery hauling can be expensive and difficult to transport because of its exact shape and size. You'll need the assistance of a professional transport company – like us at All Machinery Transport Group.
The Excavation Jobs
The type of excavation projects you might need to transport an excavator can include anything from forestry and construction jobs to mining, mulching, and material handling through to digging trenches and holes and drilling shafts or any construction work…
The transportation costs can vary from $2-$3 a mile and depends on the distance as well as other factors, including:
Size and dimensions – the smaller the excavator, the easier it is to manage the load and ship – therefore, it's cheaper to ship a small excavator than a larger model.
Weight – the weight of an excavator is also a critical factor in the cost of hiring an excavator shipper and hauler, as the heavier the equipment is, the more it will cost to transport because of fuel costs, loaders, liability, etc.
Oversize load – extremely large and heavy-duty excavators may exceed the regulations for standard truck-bed shipping and may need to be shipped as oversize loads, which can incur a lot of additional fees and costs due to extra permits, and the need to hire specialized personnel such as pilot cars and drivers to protect your load during shipment.
Shipping distance –the further the distance, the more you'll pay. However, you'll usually have to pay a higher price per mile for short-haul shipping compared to long-haul shipping. 
Shipping deadline – rush jobs will inevitably cost you more. 
The operational state of equipment – if your excavator can't be moved using its driving power – perhaps it needs repairing, then you'll have to pay costs for cranes, etc., to put the excavator shipment in place.
Planning ahead of your contractual work, which needs excavator transportation, will help keep the costs of shipping down. Read more about Excavator Transport Here
If you need qualified, experienced, and reliable help for excavator hauling and shipping both locally and globally, All Machinery Transport Group is here to help. To learn more about our services and get a quote for your excavator shipping project, feel free to give us a call so we can discuss a timeline and cost estimate for your unique heavy transport situation.
Get a Free Excavator Transport Quote Online
470 880 8000
About us and this blog
We offer professional and personalised services that makes a difference for our customers nationwide. Our services include monitoring your shipments from pick-up point to destination, twenty-four hours per day, seven days a week. With our large fleet of select, contract carriers and our own asset-based truck lines, we provide the latest and finest equipment available in the industry.
This article gives a quick overview of the different types of excavators…