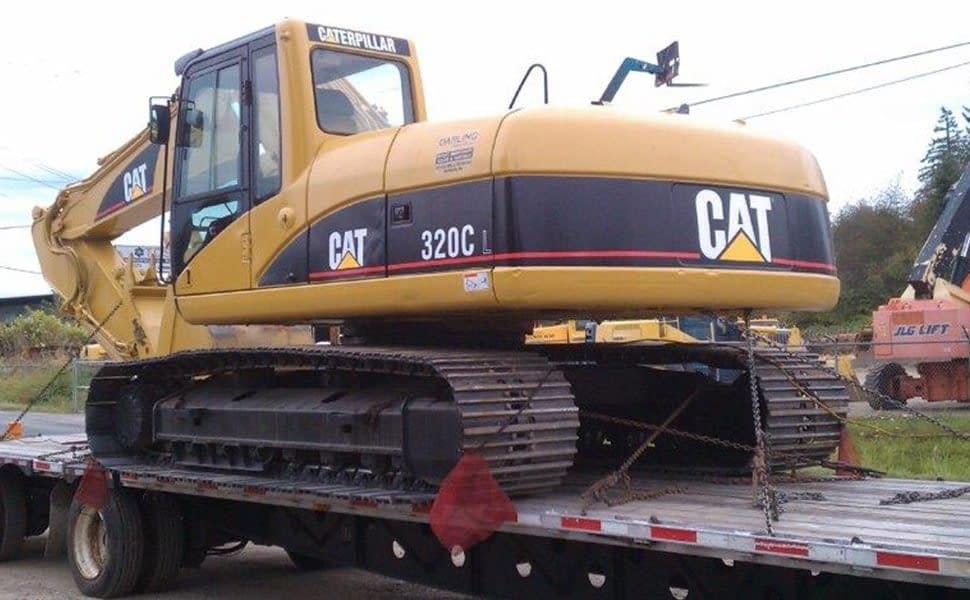 HEAVY EQUIPMENT EXPORT SERVICES
All Machinery Transport will make export process of your heavy equipment a breeze. As professionals, we transport equipment to port. Our expertise lies in Logistics. We check for import and export restrictions, including cleaning rules and quarantine requirements. We work with you to determine your equipment's exact dimensions. No surprises when you reach port!
Equipment may be shipped by sea or by air depending on the assessment of experts. Both charge in a different way. Ocean carriers determine price by the container whereas airlines bill by chargeable weight
Our team of experienced professionals will work out the most efficient and affordable methods for shipping your cargo. We will take care of everything from navigating shipping rules to clearing customs, tracking cargo, and producing documents.
Ground Transportation
We recommend ground transportation for exporting heavy equipment. Getting your gear to port in your choice of destination safely is our specialty. We will also accomplish other necessary tasks including preparation of paperwork, determining costs, and final set up of delivery.
Exporting heavy equipment is not just our job – it's our passion!
Ground Transportation Charges for Export Cargo may include:
Security fees
Transport costs
Fuel surcharges
Lift fees
Weight fees
Carriage charges
Packing costs
Port service charges
Charges for International Shipping Destination may include:
Loading charges
Port charges
Origin terminal charges
Detention
Bunker fuel adjustments
Demurrage
Cargo insurance
Congestion surcharges
Currency adjustments
ISPS security fees
International Shipping for Heavy Equipment Export
At All Machinery Transport, we can ship your cargo worldwide. We are highly recognized by our clients for efficient, safe and timely transportation of shipments. The team of professionals will determine the most affordable and competent way to ship heavy equipment. From container ships to RollOn / RollOff vessels, and air freight, we deal with only best for you.
Leave the negotiation part for shipping terms on us. We will do it for you.
Documentation Needed for Heavy Equipment Export
All Machinery Transport makes double sure your export documentation is appropriate, complete, and legible. We are experienced and well versed with export licensing documentation requirements. It is mandatory to clean all heavy equipment professionally prior to shipping. This is how it satisfies quarantine regulations. You need to produce proof for the same.
Rely on us to supply you with all heavy-equipment export documentation requirements.
Requisite documentation for exporting heavy equipment may include the following listed below:
Bill of lading
Export power of attorney
Bill of sale
Certificate of origin
Lien release
Certificate of title
Shipper's export declaration
IMO shipper's declaration
Destination fees
Customs clearance charges can include:
Customs clearance
Handling fees
Container unpacking fees
Container terminal dehire fees
Duty fees
Taxes
Export documentation fees
ICS fees
Port transport fees
Customs Clearance for Heavy Equipment Export
We calculate all your customs charges for exporting your heavy equipment. Again, a last-minute surprise is the last thing you want when exporting heavy equipment. One missed fee can add serious delays, and costs, to your project. As part of our documentation service for shipping heavy equipment, we total up all the costs involved in the project. You can count on us!
Get Free Estimate