HEAVY EQUIPMENT TRANSPORT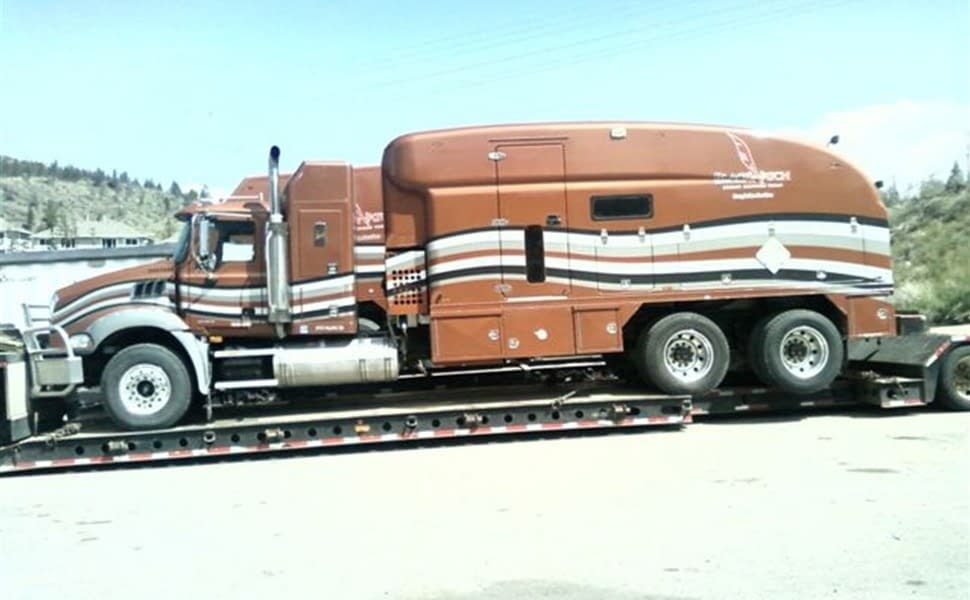 HEAVY EQUIPMENT SHIPPING & TRANSPORT
Choose All Machinery Transport for your heavy equipment and transport services. As professionals, we understand that moving the following machinery and equipment demands special type of transport:
Excavation machinery
Construction equipment
Warehouse machinery
Factory machinery
When you choose a transport service that holds less or no experience with heavy equipment, you may face several issues such as:
Serious safety risk
Delays of your equipment
Instable loading
Transit producing damage to your items
Serious safety issue
Why Choose Us for Heavy Equipment Transport?
All Machinery Transport is a licensed, bonded, and double-insured heavy equipment shipping corporation holding years of experience in moving construction machinery. Be it a single backhoe or a full-fledged construction fleet, we can deliver it wherever you want, safely and in a timely manner.
Being in this business for a long time, we have acquired extensive knowledge in choosing the best techniques for shipping oversized loads. We accomplish the following crucial tasks and much more to keep up with your proposed timeline:
Plan the best possible route
Right choice of highways
Paving through tight city streets
Using best strategy for rough terrains
We are specialists in dealing with unusual and oversized loads. Our team is fully equipped for moving these shipments anywhere.
Moving Heavy Equipment – The Process Requires Special Skills
The procedure is much more than just using a large trailer and a rig with torque to haul it. As heavy equipment transport specialists, we understand that the process involves meticulous assessment of specs of each piece ready to ship. You may have to provide exact weight and any unique features of your machinery.
As soon as the load is on the trailer, our team will secure it properly secured. It is important to protect your valuable equipment and guaranteeing safe travels.
We have a team of expert logisticians dedicated to the task of plotting route and prevent any delays by road closures or certain areas with heavy traffic. Expect us to streamline your transport to avoid all kinds of delays. Our team will handle all requisite paperwork for weigh stations and customs. The experts will plan your route by adhering to all regulations (local, state, and federal).
At All Machinery Transport, we have acquired specialization in hauling heavy loads such as super loads, construction equipment, and oil field rigging. We are recognized as wide-load experts!
Expect All Machinery Transport to offer you an extensive range of trailer choices, including the following:
Step Deck/Drop Deck Trailer
Maximum Weight – 48,000 lbs
Maximum Length – 53 ft
Maximum Width – 8.5 ft
Maximum Height – 11 ft
Double Drop Deck Trailer
Maximum Weight – 45,000 lbs
Maximum Length – 29 ft
Maximum Width – 8.5 ft
Maximum Height – 11.5 ft
Removable Gooseneck Trailer (RGN)
Maximum Weight – 150,000+ lbs
Main Deck Length – 29 ft
Well Width – 8.5 ft
Legal Height Limit – 11.6 ft
Flatbed Trailer
Maximum Weight – 48,000 lbs
Maximum Length – 53 ft
Maximum Width – 8.5 ft
Maximum Height – 8.5 ft
We also ship other types of equipment including the following:
Cranes
Bulldozers
Excavators
Wheel Loaders
Crawler Loaders
Backhoes
Drills
Forklifts
Rollers
Scrapers
Compactors
Street Sweepers
Motor Graders
Scissor & Boom Lifts
Forestry Equipment
Trailers
Grinders
Skid Steer Loaders
Heavy Equipment
Petrochemical Equipment
Chemical Equipment
Oil/Gas Process Plant Equipment
Dump Trucks
Call us for a FREE, no-obligation quote for your heavy equipment shipping now. Our team is just a call away!