LTL PARTIAL TRUCK LOAD SHIPPING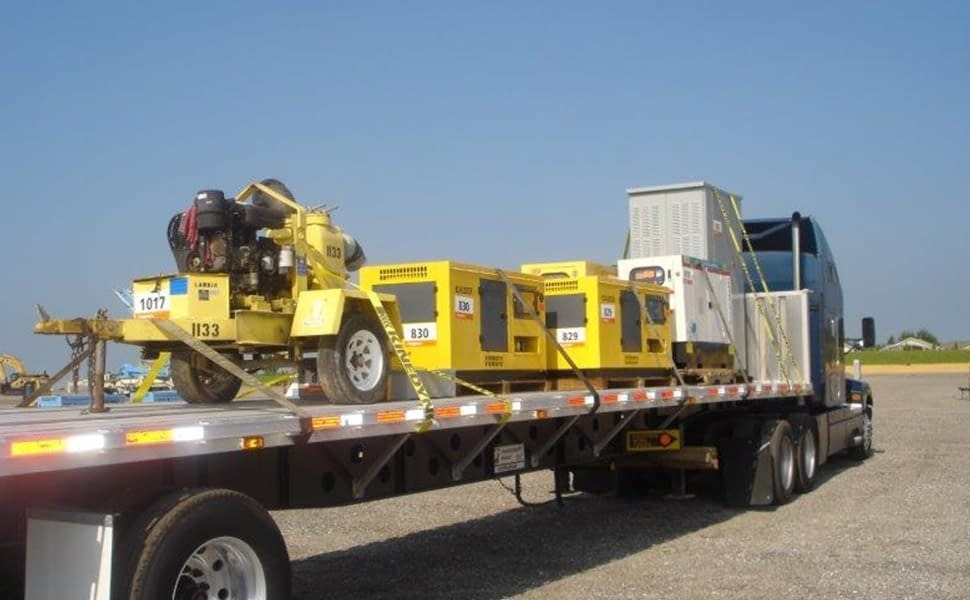 LOAD TRACKING EQUIPMENT TRANSPORT
At All Machinery Transport, we understand how crucial following the path of construction equipment is for your business while it ships. We have an automatic load-tracking service that can send you regular updates on position when your cargo is in transit. This helps you to keep very close tabs on the exact time construction equipment arrives at the appointed destination.
Your updated position reports are delivered automatically to any email account you choose. Don't worry about phoning your representative or contacting your driver. The exact GPS location of your heavy equipment is broadcast to you at least four times each day, for the entire duration of your transport. Never again worry about your equipment while it transits. Trust your tracking service to keep you updated.
Position Alerts
As soon as your cargo ships, the load is tracked by your tracking service. All position alerts get delivered to the email address provided by you.
Would you like to get more details on this? Ask your representative to schedule your updates more frequently each day. We will send you alerts less frequently if you want. All you need to do is simply speak with your representative about the exact frequency you would like to get updates and number of days. These updates can be accessed on your smart phone, tablet or desktop.
Tracking Services – Features
Automatically delivery to you
Available every time your cargo transits
Numerous updates delivered on a daily basis
Variable updates frequency
Tracking Services – Features
It helps you to save on:
Equipment rentals
Labor costs
Waiting time
Tracking Services – Features
One of the major advantages of our GPS cargo tracking is that it helps you to estimate delivery time accurately. This may be important for you as you can use it upon arrival. If you require renting equipment for unloading shipment, we will help you save big. This is possible because you can manage to eliminate significant number of hours of rental time. because you know exactly when your transport will arrive. Similarly, you can know about the working team! If your business depends on exact schedule, simply request for our exclusive automatic tracking services on your cargo.
Your Peace of Mind – Our Prime Concern
Do you keep worrying about construction equipment in transit? With us, you don't have to. Take it easy by adding location-tracking services to your package. This will help you know if the shipment is maintaining its schedule. In case, some delay occurs, we will alert you immediately. You can adjust your planning in a fashion to incorporate the latest info. Our automatic GPS tracking is the ultimate solution for all those who like to stay updated with the latest info.