The Ohmstede Feed Gas Exchanger
Technical Details of the Haul:
147,992 LBS (67128 kg) Exchanger + 6,858 LBS. (3111 kg) Shipping Channel Cover
Total: 154,850 LBS. (70239 kg.)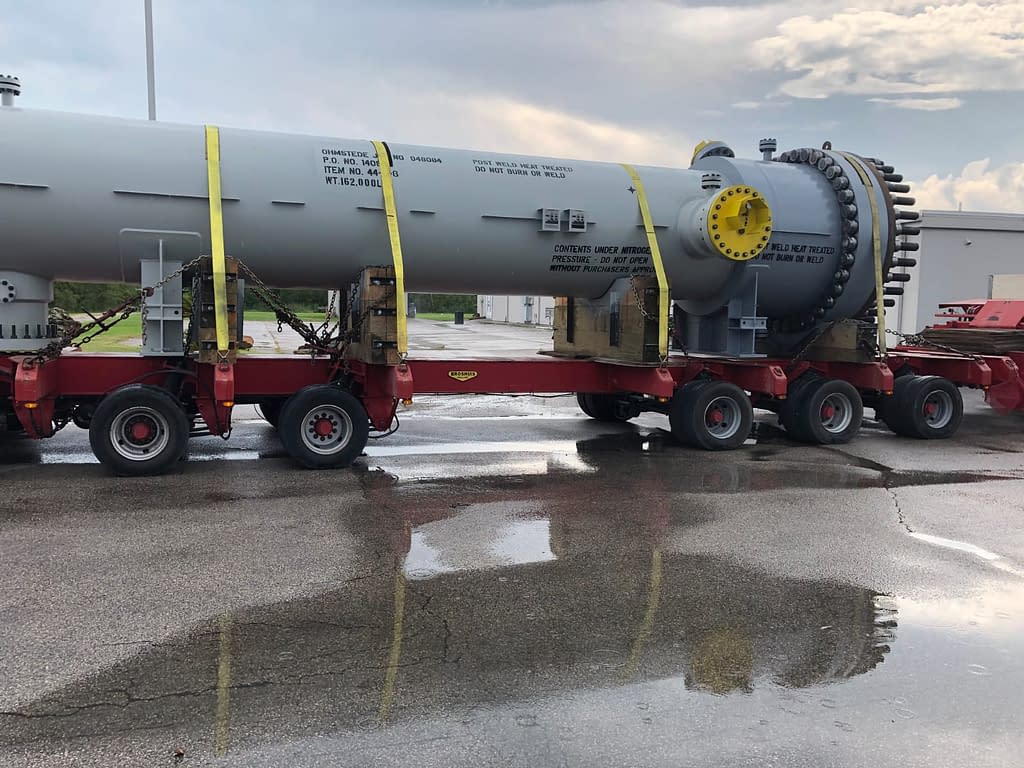 The Ohmstede Feed Gas Exchanger is a haul of 154,850 LBS. (70239 kg.) the AMT Team of Logistics Specialists have transported successfully.
We have a reputation of being the best in the industry because we work hard to cultivate it. Not only do we claim to be a company that strives for excellence, but we live it every single day in and out. We know that logistics is not always the easiest industry, but we like to make it easy!
Need to transport Heavy, Over-Sized Equipment anywhere across USA, Canada, Mexico or Global? Our friendly team of Logistics Experts are here to help you with a quote!
Request Quick Freight Transport Quote Online
Call: 470-880-8000
About us and this blog
We offer professional and personalised services that makes a difference for our customers nationwide. Our services include monitoring your shipments from pick-up point to destination, twenty-four hours per day, seven days a week. With our large fleet of select, contract carriers and our own asset-based truck lines, we provide the latest and finest equipment available in the industry.
Cross Border Transport - Canada x Mexico Suppose you have to ship…