Mobile Office & Trailer Transport
Let Us Transport Your Mobile Office Anywhere in North America, Canada, USA and Mexico.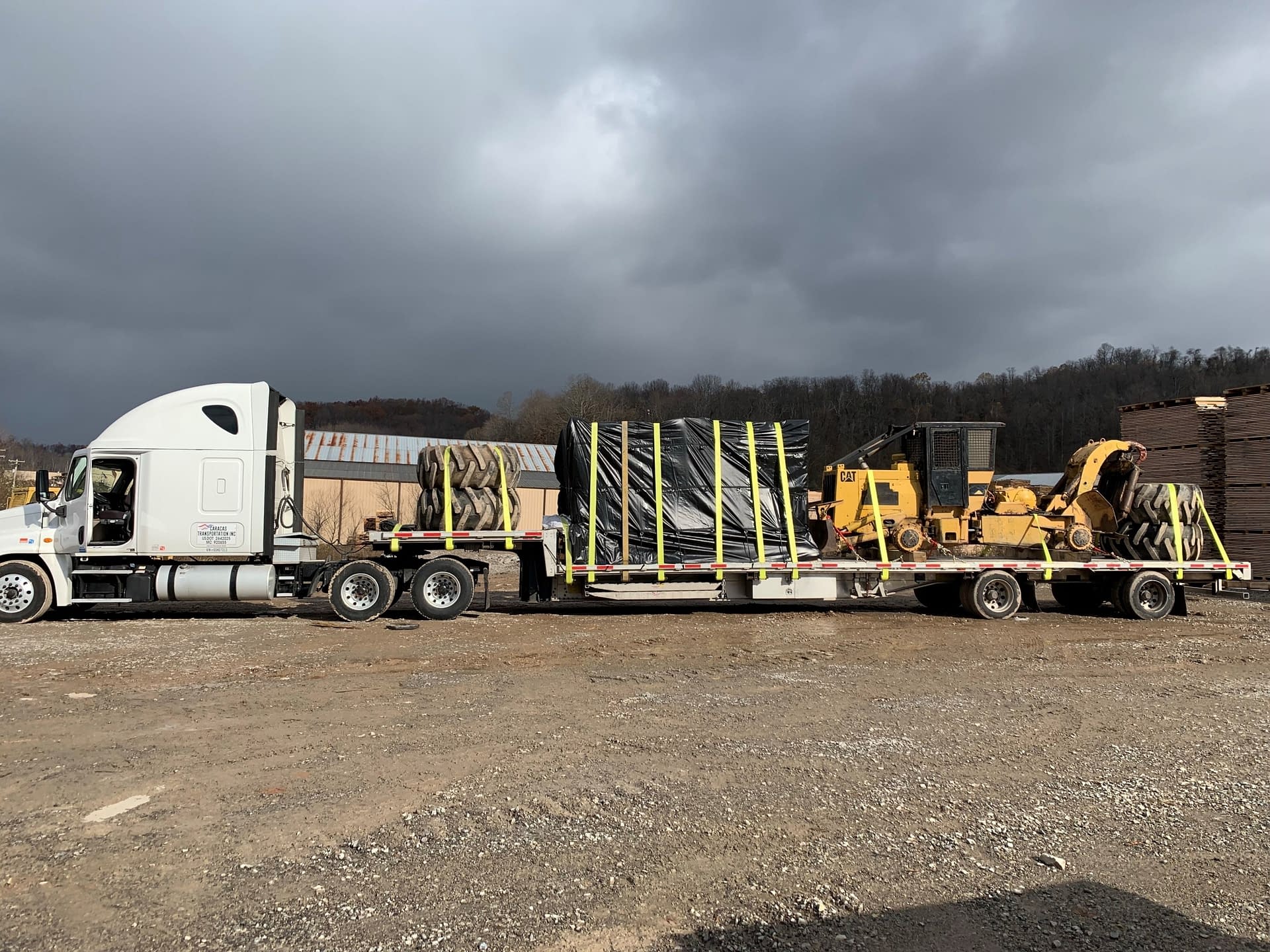 All Machinery Transport is a fully licensed shipping company with experience of over a decade in the transportation business. Hauling mobile and modular offices and shipping them safely is our niche
We transport all kinds of oversized and heavy loads. Armed to transport all kinds of mobile offices, we adhere to local highways laws which save time and efforts. We will also handle all of the paperwork, contracting, loading/unloading, and other requisite formalities involved in the process.
We also offer close tracking of your shipment during the transport process. For same day booking, loading, and dispatch of modular offices, give us a call now.
Transporting Container Offices
Container offices are eco-friendly and can be easily changed anytime. These can be relocated from one place to another for added convenience. When it comes to safe transportation of container offices, rely on our experience and expertise.
Shipping Office Trailer
Do you need an experienced service for shipping office trailer? Trust us. We have years of experience in hailing these trailers safely, any time and anywhere. As professionals, we understand that businesses require a temporary office for their specific needs at some point or other. This is a main requirement for construction businesses.
Office trailers are portable. These are easy to deliver and offer temporary solution for businesses. All Machinery Transport can transport office trailers as per your requirements.
Modular Building Transportation
Modular buildings are created by combining several blocks. Constructed in a controlled factory setting, special care should be taken to transport the building to ensure safe and efficient hauling. Our team is experienced in transporting modular building. We will transport these to one to your on-site destination by using a crane is used to place the modules on the primed and prepped foundation.
We can arrange the facility for crane loading and unloading when required. Hiring us will save you a lot of time and efforts.
500
Mobile Office Transportations
300
Successful deliveries with Certifications
900
Happy and Committed Drivers and Customers. F. Henson
Equipment Dealer
I have been working with All Machinery Transport for years now. They offer excellent customer service and respond to requests instantly. The staff has always been capable of finding trucks to deliver to various locations across the nation. These guys are highly recommended. White Industries
White Industries
All Machinery Transport has provided us with superior service on a consistent basis. They are our key partners for moving heavy equipment. I appreciate that they offer fare rates are fair and attention to detail when handling a project. Additionally, their reputation and service has been constant over the years. Mark Reindl
Global Machinery Exports
I have been using AMT for a few years now, they have become my go to guys. It doesn't matter if I need a pick-up in 3 hours or 3 weeks, they never let me down. All my equipment goes overseas as I am a Freight Forwarder, I urge any other freight forwarders to pick up the phone and call these guys, you will not be disappointed. Most of my customers are all overseas and they think a 150,000 pound machine can be picked up and delivered in the same day, and they also expect instant results, these boys at AMT have not only surprised me, but they have saved my bacon time and time again.
Transportation for Container Homes
We are renowned as experts in hauling container homes/house to a destination preferred by our client. Esteemed clients at All Machinery Transport vouch for our commitment and quality of services as transporter of varied types of container homes. These include portable homes measuring:
10 foot
20 foot
40 foot
45-foot
We have a dedicated team of logistic specialists who can move container homes to a choice of destination. The team has experience in transferring container homes at client's guest houses, police posts, clinics, public libraries, and many more.
Modular Homes
All Machinery Transport is a specialist in hauling modular homes. Our team will handle the process with utmost care. We are armed with efficient and most advanced equipment and trailers to transport your modular home to preferred destination safely.
Reach us now for more details.
Transport your Heavy Haul Equipment without any Hassle.
Tell us about your project
Portable Office Trailer Transport at All Machinery Transport
Portable office trailers are very helpful. These serve multiple purposes and help us offer efficient shipping services and deliver in a timely manner. No load is too large for us. For any requirement for portable trailer, rely on us. Our team is just a call away. They will help you move your portable office trailer to a location you desire. The team holds expertise in safely hauling your modular/mobile buildings.
We use the following common types of trailers for our clients as per the requirements they quite us:
Step Deck/Drop Deck Trailer
Maximum Weight – 48,000 lbs
Maximum Length – 53 ft
Maximum Width – 8.5 ft
Maximum Height – 11 ft
Double Drop Deck Trailer
Maximum Weight – 45,000 lbs
Maximum Length – 29 ft
Maximum Width – 8.5 ft
Maximum Height – 11.5 ft
Removable Gooseneck Trailer (RGN)
Maximum Weight – 150,000+ lbs
Main Deck Length – 29 ft
Well Width – 8.5 ft
Legal Height Limit – 11.6 ft
Flatbed Trailer
Maximum Weight – 48,000 lbs
Maximum Length – 53 ft
Maximum Width – 8.5 ft
Maximum Height – 8.5 ft
All Machinery Transport offers trustworthy and reliable freight transportation services across USA, Mexico and Canada.