How Much Does It Cost To Ship A Skid Steer?
Table of Contents
Skid Steer Hauling | Costs in USA, Canada, Mexico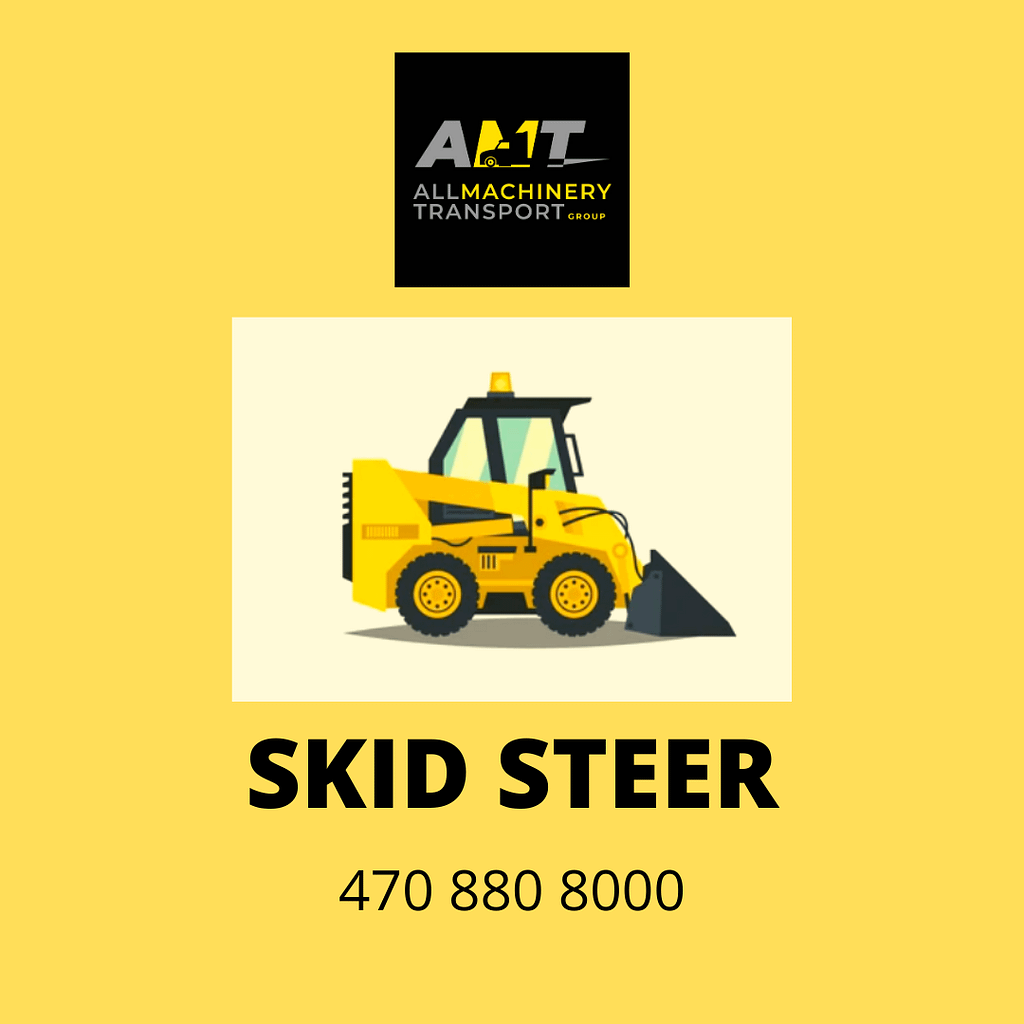 As small and compact powerhouses, skid steers are well known in the construction, energy and agriculture, and the recycling industry. Usually used for Excavating, Digging, using backhoes, trenchers, and other accessories Skid Steers is one of the basic utility tools in farming, construction, mining, and other industries.
Since Skid Steer is classified as heavy machinery, the cost might follow the standard of heavy machinery shipping. The expense of moving these vehicles differs dramatically according to the amount of equipment being moved.
Cost to Ship a Skid Steer:
Over 500 miles, the expense of transporting skid steers averages $1.75 per mile, while short-haul exports average $5.00 per mile.
It also depends on the size of the Skid Steer. For example, a skid steer might have an extensive range of attachments to ensure that a suitable range of shovels, grabs, hammers, pallet forks, sweeping attachments, and much more is available in every application. 
Why Might You Need Skid Steer?
Behind the compact little one, which fits through every door depending on the tires and with a length of 1.58 meters and a height of 1.36 meters, it is a vehicle maneuverable in every corner. 
There are impressive performance data: It has four powerful wheel motors, which is also compared to chain drives the maintenance effort is significantly reduced. 
Thanks to optimal oil cooling, this machine does not cause any thermal problems, even with heavy work. Concerning its low weight of 750 kilograms, the Skidsteer has a large tipping load. It is agile and can maneuver and work perfectly in tight spaces. The adjustable wheelbase makes it even more adaptable and can be used on any terrain: With a short wheelbase, it is compact and maneuverable. With an ample wheelbase, stability is increased.
The hydraulic quick-change means that the tools can be changed quickly, thereby accelerating the often nested work processes. Another plus of the Skidsteer is that all attachments are also compatible with smaller Giant wheel loaders and can be used on multiple machines.
Is a Skid Steer Considered as Heavy Machinery?
The word "heavy earthmoving machinery" refers to their capacity to transport a large amount of earth rather than their physical size. Skid steer loaders are categorized explicitly as heavy machinery within this description.
What Is the Safest Way to Ship a Skid Steer Loader?
Some trucks are often seen carrying skid steer vehicles because of their high weight and failure to fly quickly. However, the only safest choice to import a skid steer loader is via a professional shipping company. A transportation corporation would guarantee the safety and prompt arrival of the vehicles.
How to Ship a Skid Steer in the Most Efficient Way
Unlike many other heavy machinery items, a skid steer loader may be shipped in various forms. Because of its reduced scale, it's simple for a carrier to satisfy sealed shipment demands. Larger pieces of building machinery are usually transported by open-air means.
While open-air transport solutions are more economical and perfectly secure to use, sealed transport methods are better if you need more security for the skid steer loader during the distribution period. This may mean carrying the skid steer loader and other supplies in a large cargo container. Depending on where it has to go, this container is frequently transported by cargo trucks or boats.
If you want to ship it, you must ensure that the piece of equipment is well prepared to ensure its protection and maintenance. Cleaning it from all dust and dirt, draining its fluids, extracting accessories and loose items, and unplugging its battery are standard measures in the preparing phase. 
If this phase is carried out in compliance with the transport company's specifications, the transportation can operate more efficiently and with fewer risks.
AMT will get you a quick and free of cost estimate, Start Here
Get Freight Quote: 470 880 8000
Other Services:
Excavator Transport
Agricultural (Farm Equipment) Transport
Crane Transport
Construction Equipment Transport
Cost to transport an Excavator
Farm Equipment Transport Costs
Want to see some recent Pictures? We're on Insta!
About us and this blog
We offer professional and personalised services that makes a difference for our customers nationwide. Our services include monitoring your shipments from pick-up point to destination, twenty-four hours per day, seven days a week. With our large fleet of select, contract carriers and our own asset-based truck lines, we provide the latest and finest equipment available in the industry.
This article gives a quick overview of the different types of excavators…